Executive Team
ROAR Australia was co-founded by three women with diverse backgrounds, careers and life experiences.
They all however, have the common bond of being mothers, and children of ageing parents, who are greatly concerned about the scourge of personal abuse within our community. Based on their respective backgrounds, each of them has a strong belief that abuse can be prevented through protective behaviours education and early intervention practices.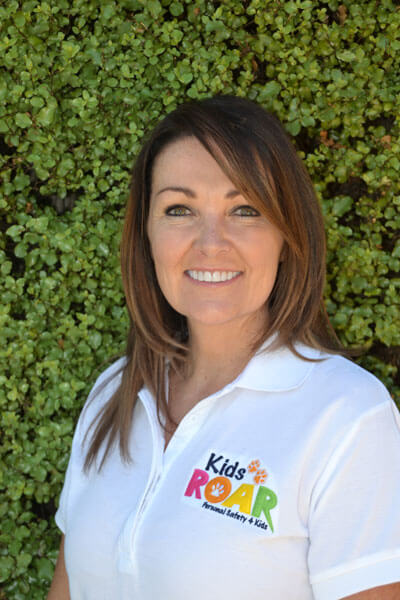 Helen Marsham


Co-Founder 

Helen has five children and as a former member of the Victorian Police Force, is a passionate advocate for personal safety within the community.

During her 24 years in the Police Force, Helen witnessed first hand the social and emotional issues some families and their children face as victims of crime. For 10 years she was involved in the 'Police Schools Involvement Program' (PSIP) which was a proactive school based program run by police to educate young people about their rights, key rules and responsibilities for keeping themselves and others safe.

Helen believes that the proactive approach of the PSIP was highly successful in the early intervention of abuse, as children were being equipped with the skills and strategies needed to help keep themselves safe. She firmly believes that educating children as soon as they can talk, about protective behaviours and that their body belongs to them, is crucial in the development of 'Personal Safety 4 Kids'.

"Many cases of personal abuse are preventable. Just like we teach road safety, water safety and fire safety, we need to teach children, people living with disabilities and older adults, personal safety strategies and the importance of speaking up. One of the findings from the Royal Commission on Institutional responses to child sexual abuse, was that children did not report abuse because they didn't know who to talk to. This is an example of why it is vital that all children establish a network of trusted adults they know they can talk to about anything, no matter what it is".

Helen is convinced that by educating vulnerable groups through personal safety programs, occurrences of personal, physical and sexual abuse can be reduced.

Helen encourages parents and families to think beyond 'stranger danger', as the majority of abuse on children and older adults is committed by someone known to them, not by strangers.

Helen's wealth of experience and knowledge is extremely valuable in ensuring that our Protective Behaviours Programs are age/stage appropriate, relevant and engaging, and that they effectively empower participants to help take control of their own personal safety.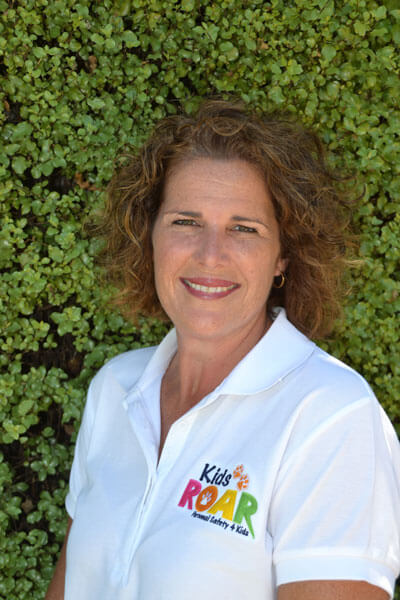 Stacey Baker


Co-Founder 

Stacey has had extensive professional experience in working with older adults and people living with disabilities. Her corporate career, involving owning and managing multiple businesses, means she has a wealth of experience in marketing, business and team management.

Prior to establishing ROAR Australia, Stacey established a Home and Community Care business for ageing clients and people living with disabilities. This organisation was committed to working with clients to reduce their vulnerability and increase their independence in local communities. "Through empowerment our team worked with clients to equip them with the skills and support they needed to fulfil their lives". It is this same ethos that she brings to ROAR Australia.

People who need support can be found throughout our community, and sadly, children, people living with disabilities and older people, are highly susceptible to physical or sexual abuse as well as psychological and financial abuse. At present, research data relating to abuse on older adults and people living with disabilities is minimal, but with the upcoming Royal Commission into Aged Care in Australia, Stacey and her team are hoping that prevention of abuse will be Australia's top priority, along with providing support services for victims of abuse.

On a personal level, Stacey has seen the economic and emotional abuse of an elderly family member, and one of her close childhood friends was sexually abused by a trusted friend for many years. In both cases, family members were there to support them, but their experiences were instrumental in her developing a strong commitment to ensuring that vulnerable members of our community are given the tools they need to protect themselves from such abhorrent personal abuse.

Stacey, is totally committed to improving awareness around prevention of abuse by teaching personal safety skills and strategies to children, older adults and people living with disabilities.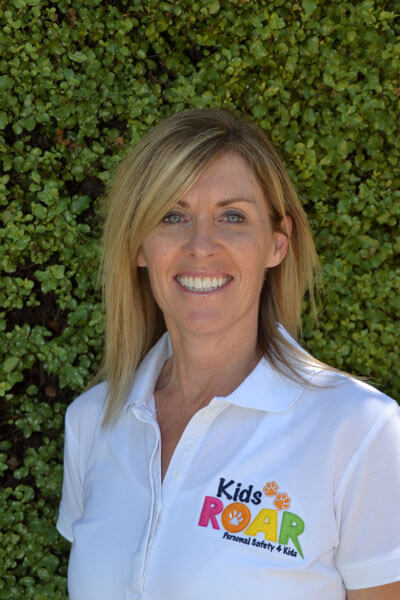 Annemarie Bayard


Co-Founder 

As a qualified teacher, Annemarie has over twenty-five years' experience teaching various educational programs across all year levels. She has taught in secondary schools and has facilitated Health and Drug Education programs in kindergartens and primary schools throughout Melbourne's South East.

As an active member of the local community, coaching both junior football and senior netball teams, Annemarie has held various leadership positions on local sporting club committees, kindergarten committees and Primary School Boards.

Annemarie is an accredited Mental Health First Aid instructor who facilitates Standard, Youth and Teen Mental Health First Aid courses to adults and teenagers, and has genuine concern and empathy for people who struggle with mental health issues.

Through her work experience and her dealings with the community, she has seen the devastating impact abuse can have on an individual's mental health. She strongly believes that every person deserves to be given the opportunity to learn genuine life skills that will boost their self-esteem, build resilience and empower them to enhance their personal safety.

Our ROAR Australia programs reflect Annemarie's passion for educating children, adults and our most vulnerable, in an engaging, vibrant and fun manner, whilst still acknowledging the sensitive nature of the content.

"Just as every child deserves to be given the opportunity to learn life skills to enhance their personal safety, every older person has the right to feel safe at all times, so we must also provide them with education skills and strategies that reduce their risk of abuse, and support their mental health and well-being."

Annemarie agrees that educating an entire community is the best approach to raising awareness of abuse and mental health problems in our society. She often quotes F. Douglas "It is easier to build strong children than to repair broken adults."